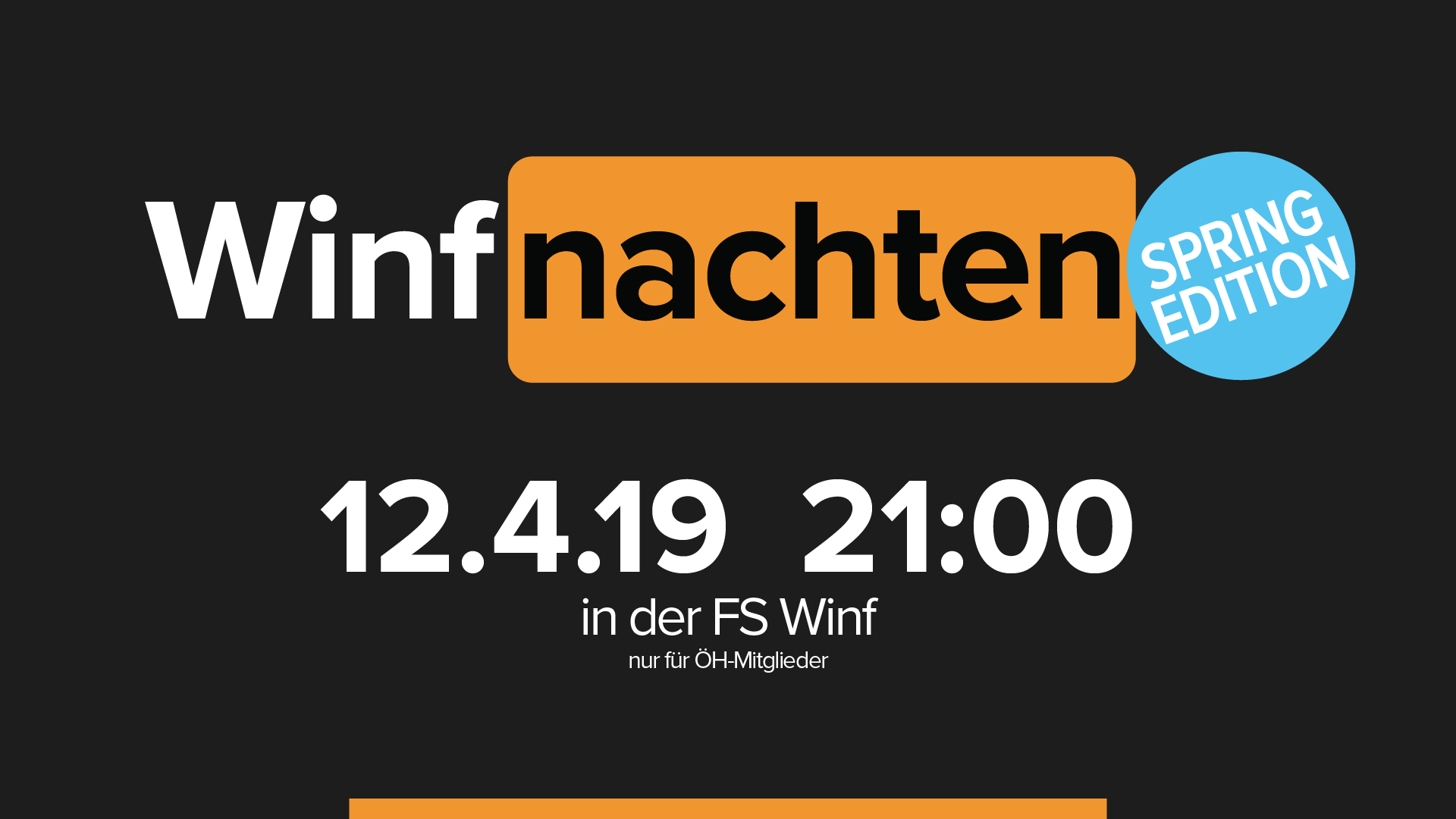 It's that time of the year again: WINFNACHTEN is coming up!
On 12 April there are only 8 months and 13 days left until Christmas. Therefore it's WINFNACHTEN time again! Come along and have an awesome start of the Easter holidays!
Click on "Going" at our facebook event!
★★★ SPECIALS ★★★
Come while wearing a Santa hat and get a cup of sangria for FREE!
The person with the cringiest chirstmas outfit will be nominated as Winfnachtsmann or Winfnachtsfrau and can give out nice presents (presents sponsored by FS Winf)!
★★★ LINE-UP ★★★
The BLOCKCHAINSMOKERS
ChipDeath
★★★ WHEN★★★
Friday, 12.04.19 21:00
★★★ WHERE ★★★
Fachschaft Wirtschaftsinformatik und Data Science
★★★ ADMISSION★★★
FREE!
★★★ THROWBACK ★★★
WINFNACHTEN 2018