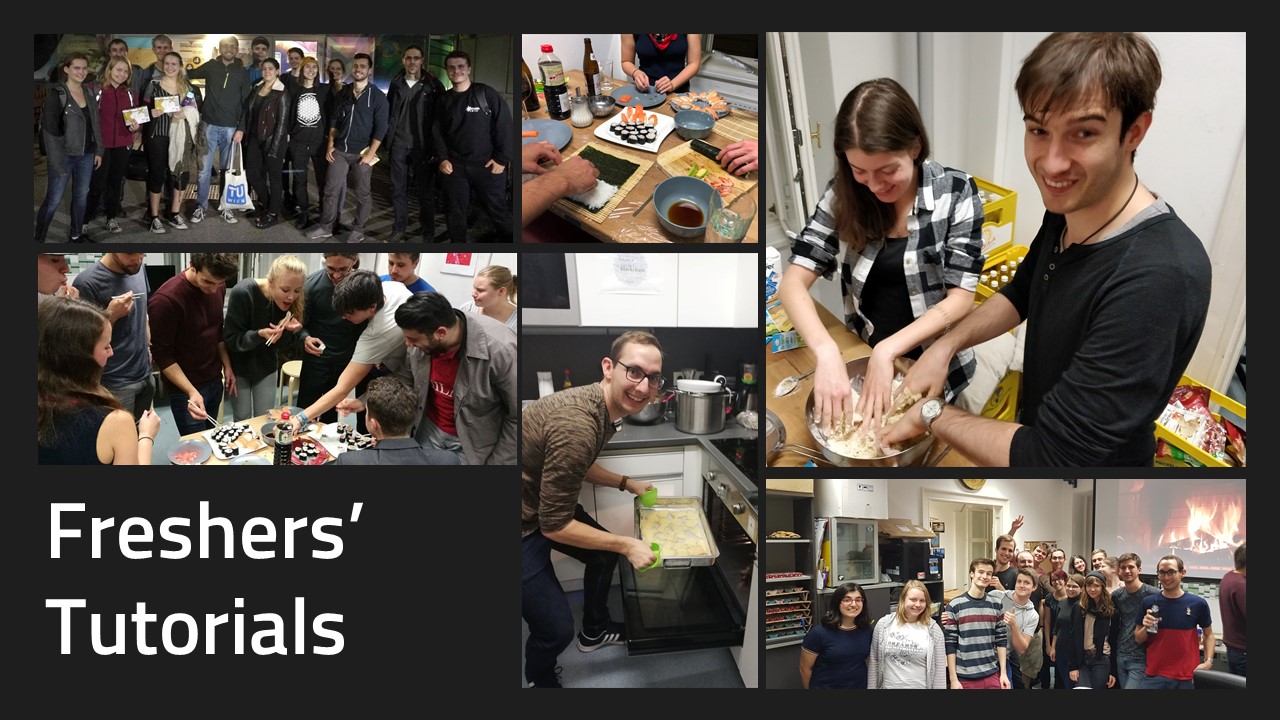 We want you to have a lovely and memorable start into your studies. That's why we offer you many Freshers' Tutorials (Erstsemestrigen-Tutorien or just E-Tuts). You can find the dates HERE on our website our on our social media channels: Instagram, Facebook and Telegram. You can also find the dates in our subscribable calendar.
COVID-19 and E-Tuts?
We planned our E-Tuts that they are "corona-safe", therefor we elaborated a safty concept for every single E-Tut. We did this because we want to provide YOU the utmost level of safety!
E-Tuts in winter semester 2020:
Power Point Karaoke 💬
– Di 20.10.20
– @FSWinf
Git Tut 💻
What is version control and how do you use it correctly?
How does it actually work?
We answer these questions together! There is something for both beginners and advanced learners.
We look forward to you!
– Di 20.10.20
– @Discord
Pub-Quiz Online❓
Have you always wanted to attend a pub quiz evening (such as the one from FS Winf), but never had the time or the opportunity? Do not worry! Everyone, no matter where they are, can take part in the online pub quiz evening! Here you can meet new people from home and win cool prizes!
– Mi 28.10.20
– @Discord
Hackathon 🖥️
Have you always wanted to measure yourself against other programmers? Then join us in this year's Cloudflight Coding Contest (formerly Catalyst Coding Contest)!
– Fr 30.10.20
– @Discord
LAN-Party!! 🎮
Our WINF (W)LAN Party E-Tut is going into the first round. Do you like playing computer games?
Then be there!
– Fr, 21.11.20 19 Uhr bis in die Morgenstunden cancelled due to the 2nd lockdown
– @TBA